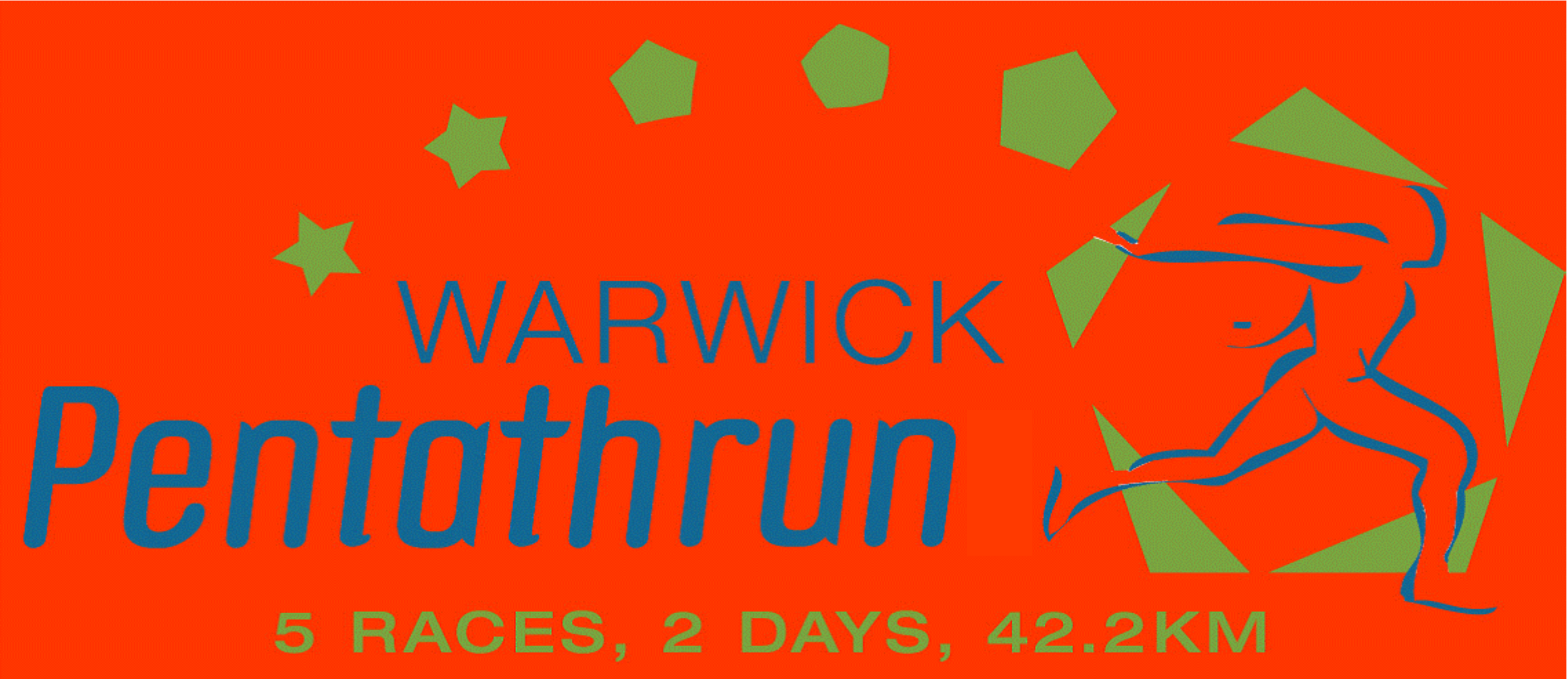 Warwick Pentathrun
How to Enter

How to Enter
Competitors may enter 1, all or any combination of the 5 races. For online entries select "Sign me up now" from our home page, or below. For postal entries please ring or email us (admin@pentathrun.com) and we will send you the form. Postal Entries must be received by May 8th 2019. Online registrations close on the 20th May 2021 at midday

Merchandise:  Available over the weekend.

Limited Race Day Entries Accepted
Postal Entries
Please make cheque / money order payable to:
WARWICK PENTATH RUNNERS
Mail to:
WARWICK PENTATH RUNNERS
PO Box 1302, Warwick Q. 4370
Please Note

ALL ENTRY forms must include the Participant's Agreement, this agreement must be read and signed by all competitors entering in one or more races. You MUST list any medical conditions. Please also provide an emergency contact.
Entry Fees
Online registration closes on 20th of May 2021 at midday

PLEASE NOTE – Race Day registrations will incur an additional $5 fee per race.
Race Fees
Before
31 March 2021
 After
31st March 2021

Race 1

$55
$65

Race 2

$20
$30

Race 3

$20
$30

Race 4

$45
$55

Race 5

 $10
$20

Warwick Pentathrun

$140
$190
Merchandise – Available over the event weekend.
Refund agreement for 2021: Any agreement of a refund for an entry fee or item purchase is at the discretion of the event committee, processed on a case by case basis. At this time, a full refund is considered for those that are able to supply a valid letter from a qualified health practitioner. A transfer of your registration to someone of your choice can be done, but only whilst the online entry system is open. NO refunds, transfers or cancelations can be processed after the 4th May 2021.