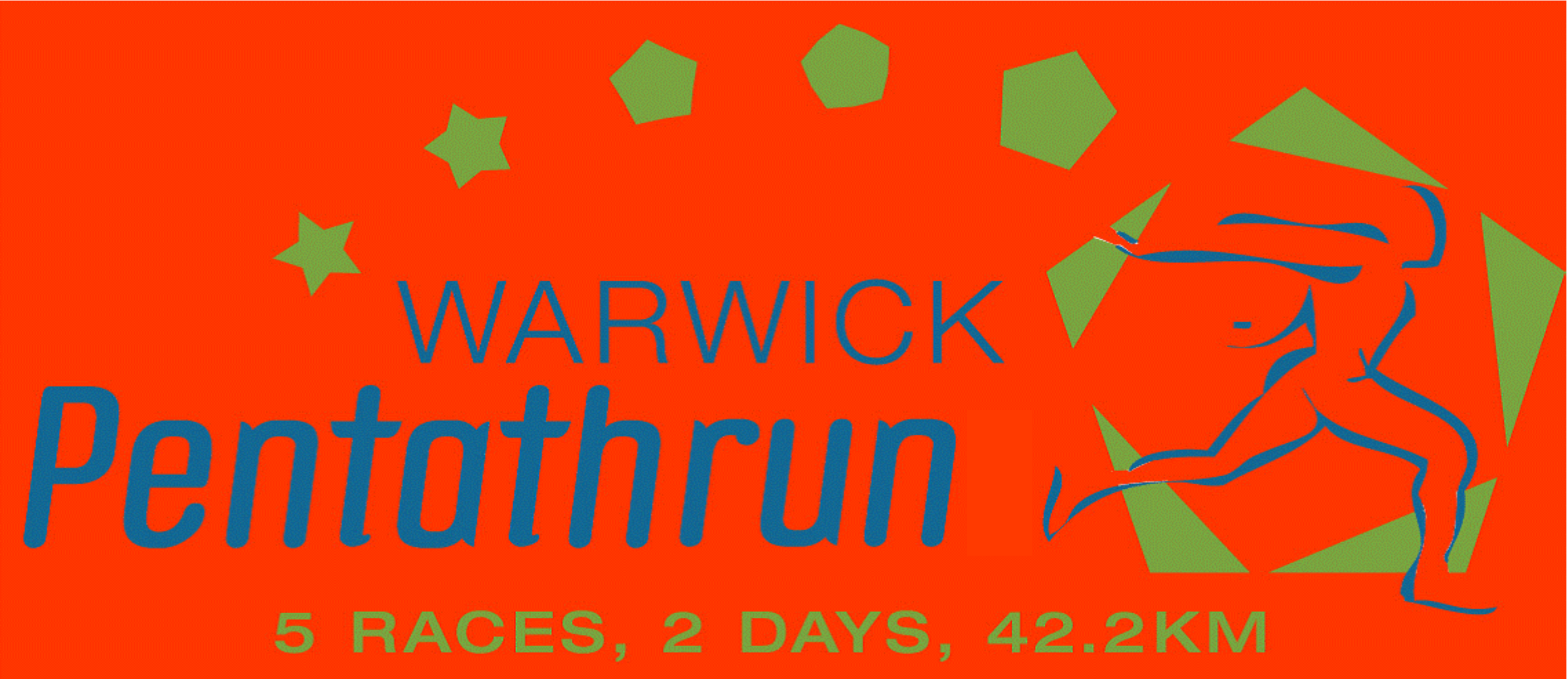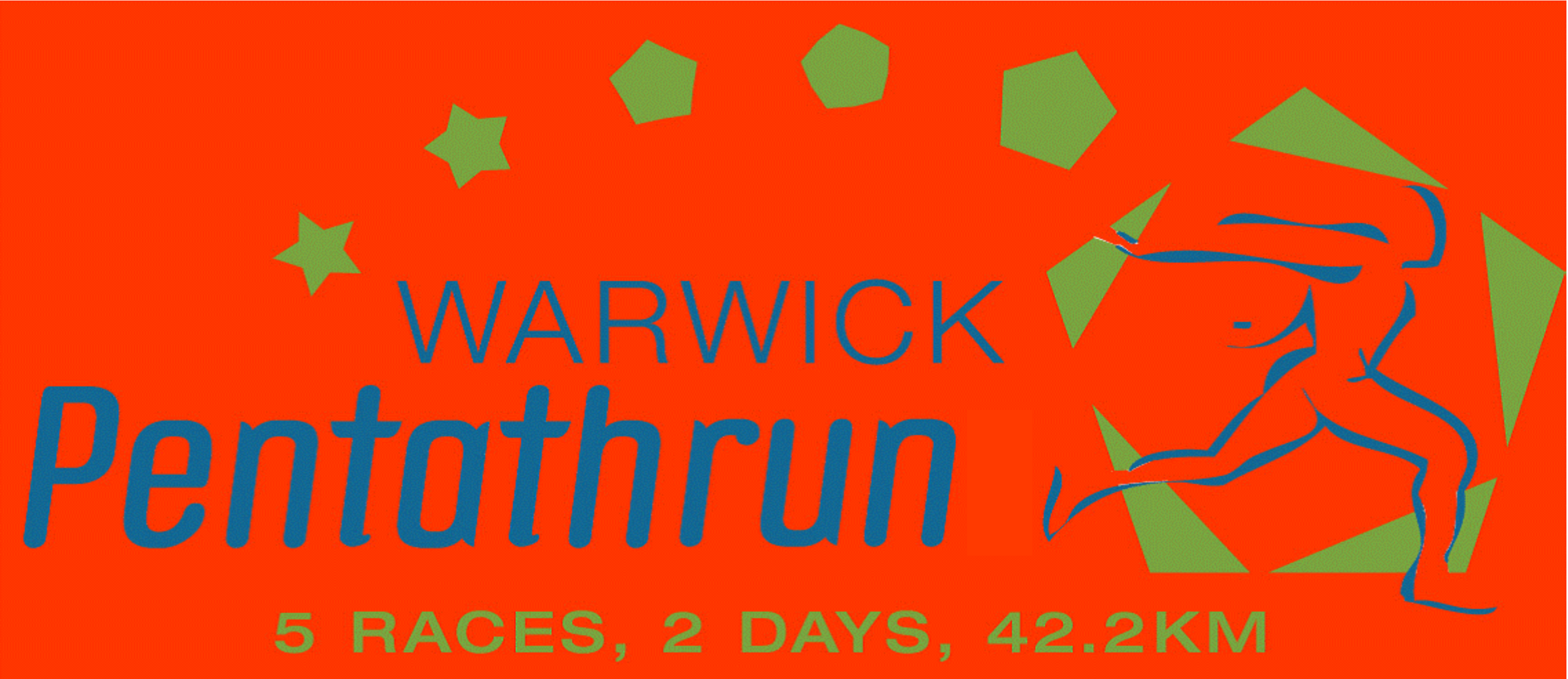 Warwick Pentathrun
The Race
5 Races, 2 Days, 42.2 km
 The 5 races of the Warwick Pentathrun are all held in the Warwick area, 2 hours south–west of Brisbane, along the Cunningham Highway. The Registration / Race Pack Collection Hub for 2021 is the Warwick Senior Citizens Centre.
Wheelchair competitors welcome – please prearrange.
Race pack collection & late Registration
Friday 21st May 2021 5:00pm – 8.00pm
Warwick at a Venue to be advised
Details: Pick up your race pack containing Pentathrun Race Number, Timing chip and other information.
EXCITING NEWS 
Steam and Stamina for the 1/2 marathon on a new course and the Cross Country retruning to Morgan Park are coming in 2021.
Race 1 – Black Toyota Steam and Stamina Half Marathon
Date: Saturday 22nd May 2021 Race pack collection/ late entry : 5:30 am – 6:15am  Race Start: 6.30 am – At the Warwick Racecourse on the corner of Victoria St and Rosehill Rd. Race cut off 9:30 am (we have to get ready for the next race sorry). Type: 1/2 Marathon Where: Warwick to Hendon Details: Race 1 starts in Warwick at 6:30 am. The temperature is usually quite cool, around 5 to 10'ish degrees at the start but warms up as the sun rises. The first fourteen km are mostly flat with the fifteenth being fairly steep for 500 meters and then a steady climb to 18km. From there it is a mostly downhill run to Hendon where the race finishes. We have every 2klm marked with flags. There will be 4 drink stations with water and some will also have sports drink (at roughly 5, 10, 14 & 18 km). After finishing, share breakfast with friends and chat about the race before catching one of the buses back to Warwick at 9:00 – 10:30am.
BUT WAIT THERES MORE – This year as a one off we will have the Downs Explorer Heritage Steam train coming along. Supporters will be able to buy tickets to watch the run at a couple of locations from the train as it heads out to Hendon. Tickets will be available when registering for the race for your supporters and friends. The train will depart Warwick Station at 7am and then return from Hendon at 9am. Its a 45 minute trip but will take longer to get out there as there will be stops to support the runners on the way. The train can take up to 180 people to there is plenty of room.
Wheelchair competitors welcome, please contact and prearrange.
Race 2 –  Warwick Horse Trials "X" Country
Date: Saturday 22nd May 2021
Race pack collection/ late entry : 10:45am – 11:15am
Start: 11:30 am
Type: 4.6 Km Cross-Country
Where: Morgan Park – Warwick Horse Trails Section (follow the old Stanthorpe Rd out of Warwick)
Details: It will be a 4.6 km cross country around the horse trails section. It is a true cross country in the bush with sticks, gully's and obstacles. For those who have been coming to the Pentath for a number of years its the same place we had the run 5 or 6 years ago.
Race 3 – Darling Downs Hotel 5km Road Race
Date: Saturday 22nd May 2021
Race pack collection/ late entry : 1:30pm – 2:15pm
Start: 2:30 pm
Type: 5 Km Road Race
Where: Darling Downs Hotel, Sandy Creek Rd
Details: An old historic pub 10min outside Warwick and not far from the location of race 2. This is a road race on an out and back course along the Sandy Creek Road which is closed for the race. With the pub at the finish of the final race for Saturday you cannot ask for a much better conclusion tot he day. Wheelchair competitors are welcome. Please Contact us to prearrange.

Awards for races 1, 2 and 3 straight after at the pub.
Race 4 – Queen Mary Falls Cafe Ascent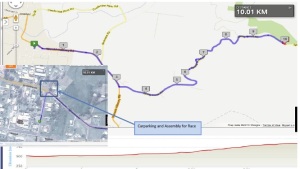 Date: Sunday 23rd May 2021
Race pack collection/ late entry: 6:15am – 6:35am
Start: 6:45am
Type: 10 Km uphill road race
Where: Killarney to Queen Mary Falls
Details: This race starts near the high school in Killarney (36 km from Warwick) and climbs to Queen Mary Falls. This is a very challenging run. It starts with 3km flat run and gradual climb for the next 2.5 km. then the hills get quite steep with a very slight relief in the last Km. We have drink stations on this run and breakfast afterwards in the Cafe Grounds at Queen Mary Falls. This is a very scenic run if you have the energy to take it in.
Race 5 – Voyage Fitness 1500m

Date: Sunday 23rd May 2021
Race pack collection/ late entry: 10:00am-10:30am
Start: 11:00 am
Type: 1500 meter road race
Where: Warwick CBD – run along Albert St
Details: This is a very fast conclusion to the weekend of running, or a chance to get a good time if you have not competed in all the other races. A very easy starting point for beginners or non-running partners. The race starts and finishes at Leslie Park. A BBQ will be available and presentations for race 4 & 5 will follow once race 5 is complete. Wheelchair competitors welcome,  please contact and prearrange.
Presentations for Races 4 and 5 follow
Location: Leslie Park Rotunda
Food: BBQ available
Time: 12:00 midday