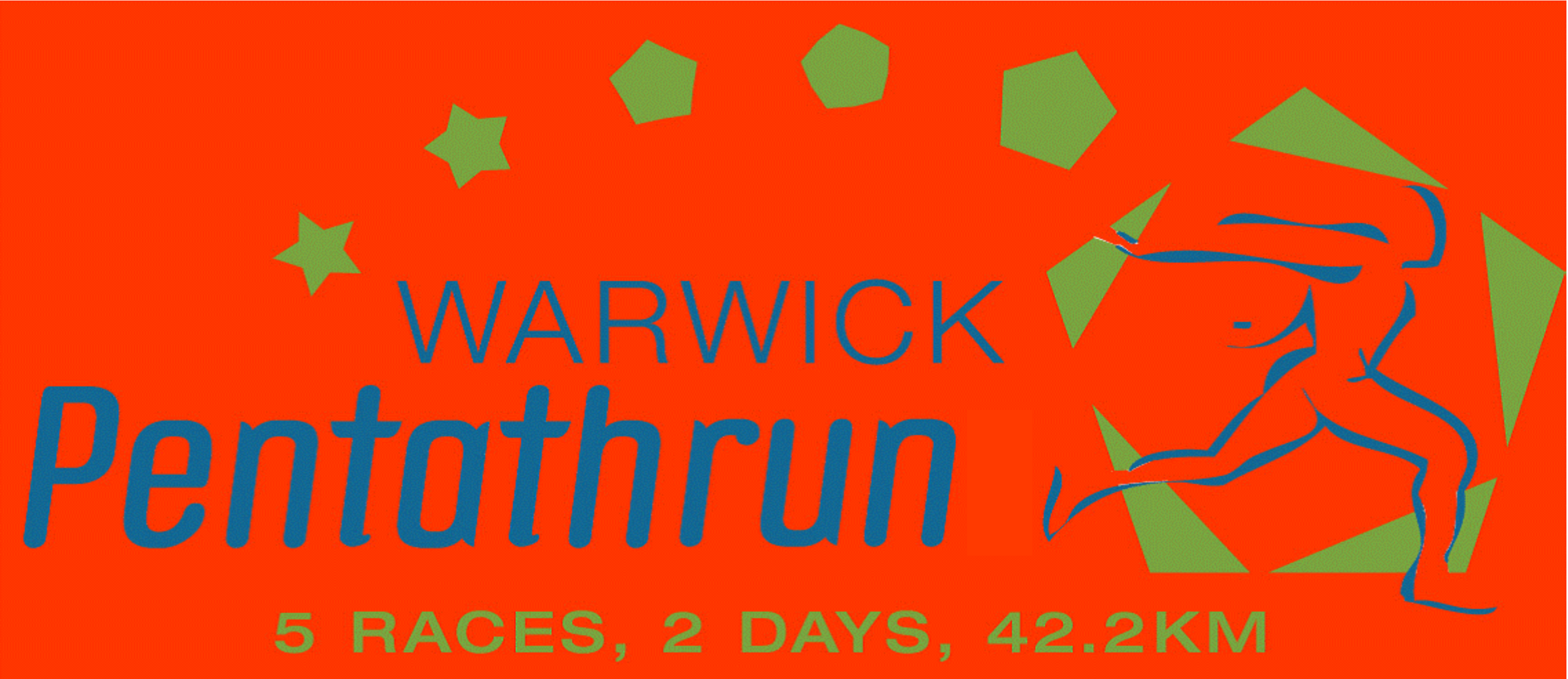 Warwick Pentathrun
25th and 26th May 2024
It's the Warwick Pentathrun's 21st year. Congradulations to the winners of the 21st Event Peter Bracken and Olivia Lennon
2023 Warwick Pentathrun
Well done to everyone who competed in the 21st Pentathrun. There were 2150 individual runs for the weekend with 280 runners completing all five events. 
For the 2023 results scroll down. For photos of the weekend check your Race Wrap Up email.
The Warwick Pentathrun
The Warwick Pentathrun is a full weekend event held at the end of May each year. It comprises of 5 races each of which is a different "type" of race that together mean a competitor has completed a Marathon Distance over the weekend in five different events. We start with a 1/2  marathon Saturday morning followed by a breakfast and a bus back to the start (YES it is one of the rare race events where you get to run somewhere and not just in a circuit), then after a short rest we have a 4.6km cross country. The Saturday concludes with a 5km flat road race and followed by presentations. Sunday sees an early start for a 10km hill climb at Killarney finishing again with a free breakfast and the weekend concludes with a 1500 meter "sprint" race in the center of Warwick.
For more details see "THE RACE" tab above. Any questions? Just email
So lock it in your Calendar, tell your friends and book your accommodation. It will be another fantastic weekend. 
To contact use just email admin@pentathrun.com
5 Races – 2 Days – 42.2 km
"Do one, do all or as many as you can"
***** 5 star
  " Well organised, great value for money, friendly, welcoming race. EVERYONE should do the Warwick Pentath-run, even if you don't do all of the events!"