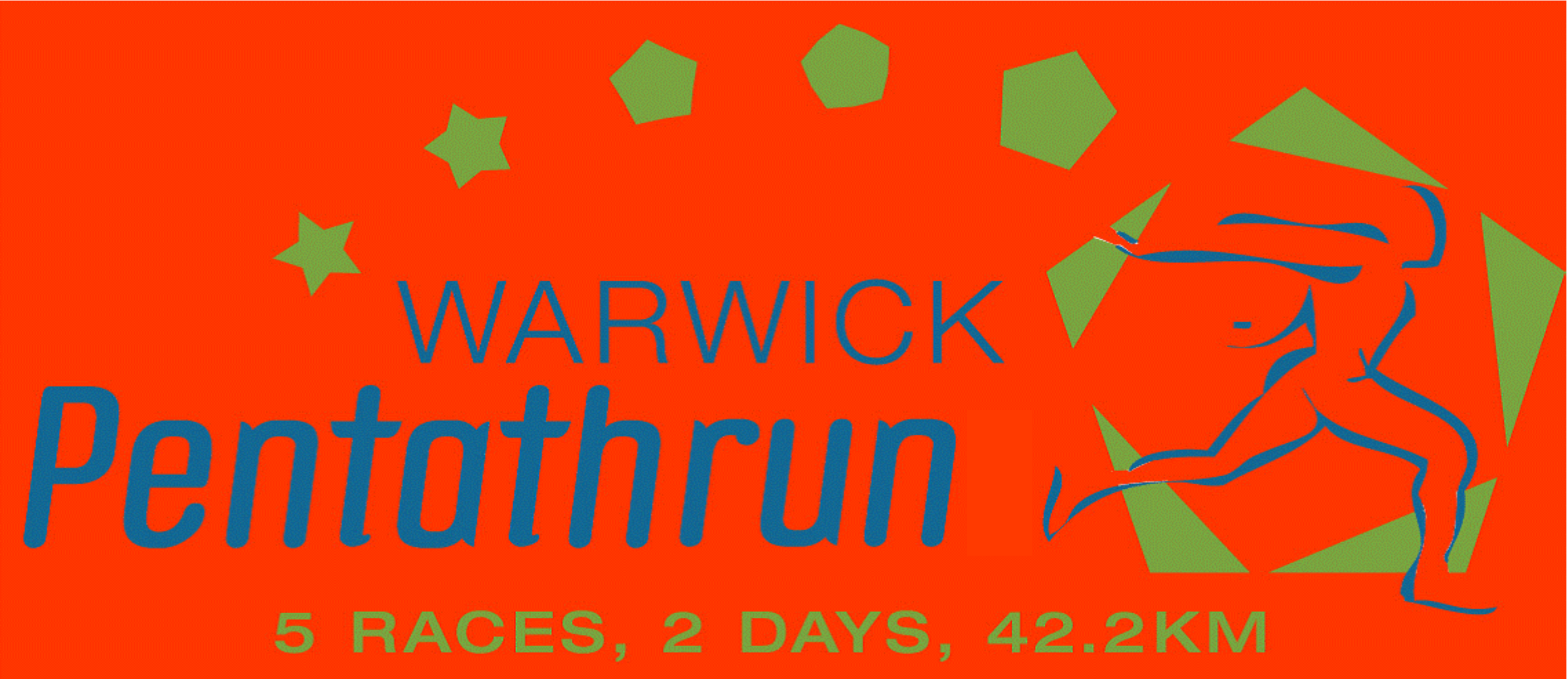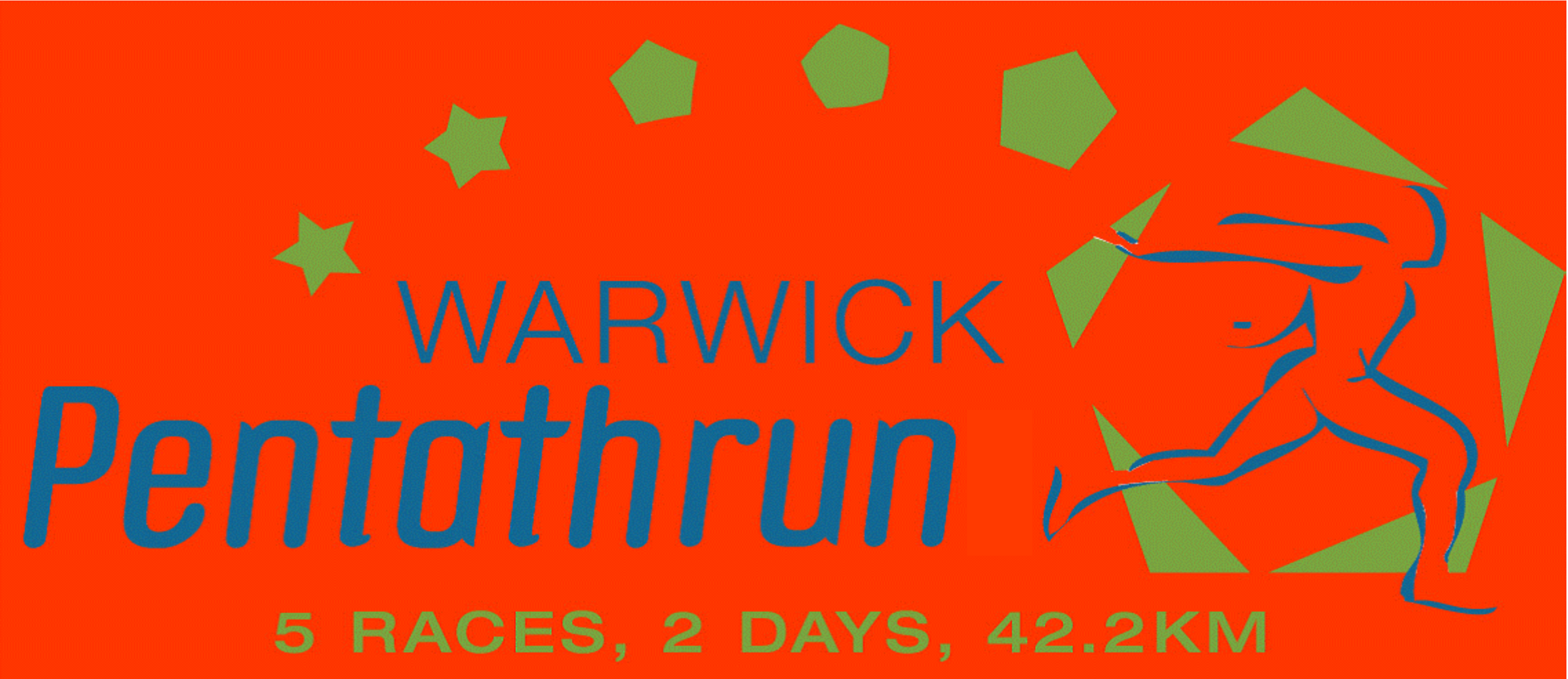 Warwick Pentathrun
  Event Details
Prizes 
PRIZE MONEY: Race 1 to 5 – (Male and Female) (Wheelchair athletes, Race1,3 and 5)
1st – $80    $200 BONUS IF SAME RUNNER WINS ALL 5 RACES
OVERALL COMBINED TIMES   (Male & Female)
TROPHIES   (combined times for 5 races)
Overall Fastest Male
Overall Fastest Female
MEDALLIONS / PRIZES 1st place (Male and Female)  in the following age groups for each of the 5 races.
Under 10 (races 2, 3 and 5 only) (1st, 2nd and 3rd for this category)
10-15yrs (races 2, 3 and 5 only) (1st, 2nd and 3rd for this category)
20yrs and under, (for races 1 & 4)
16-20yrs, (races 2, 3 and 5)
21-25yrs,
26-30yrs,
31-35yrs,
36-40yrs,
41-45yrs,
46-50yrs,
51-55yrs,
56-60yrs,
61-65yrs,
66-70yrs,
71yrs+ 
All runners will be able to download a Finisher's Certificate (available via download from website). For those that complete all 5 races (Total 42.2km) you will receive a Pentathrun gift of recognition.
Cut Off Times
We need to have them as we have to allow enough time to set up for the next race.
Race 1 – 3 hours (if you are falling behind we won't leave you)
Races 2 & 3 – 1 hour
Race 4 – 2 hours
Race 5 – Its short so we should be able to accommodate you.
Want the details in a convenient pdf?
Race Packs
Race packs can be picked up Friday afternoon from 5:00 pm to 8.00 pm at the Warwick Senior Citizens Centre on Albert St or, approximately 1 hour prior to any of the races (at the race start) if you are only doing 1 or any combo of the races.  Race packs should contain your race bib number (which will have your timing sensor attached to the back).
If your competing in more than one event there is no need to re-register or get another race pack, just keep your race bib intact (as it must not bend and break) and line up for your next race.
Enjoy the Warwick Pentathrun
Transport
Free Shuttle Buses will return runners to the start points for Races 1 and 4 only.
Runners can also book our bus for Sunday morning to Killarney, departing from Warwick (WIRAC) at 5:30am for Race 4. You will also be returned to Warwick after the race.
The free shuttle buses for race 1, will be available for the return to Warwick from 9:00am. Competitors please indicate whether requiring a bus by ticking the relevant boxes on the bus transfer section of the entry form so organisers can ensure adequate seats/ buses available.
All other races start and finish at the same location, therefore, no buses are required.